Our dear friend and producer Kapten Röd – Kap10 Productions (producer of Everyday Riddim, Empress Riddim and much more) has recently released his new tune "1.000.000 Nollor". We just want to highlight the release and this great tune. The video is made by Rough Lynx Pictures / Glitch of Sweden. Big ups to Kapten Röd and to Rough Lynx Sound!
Check it out!
NEW SINGLE from Serengeti – "Rumours and lies" – free download!
The swedish reggae/dancehall group Serengeti have now released the second single from their debut album "Standing Steady". The single "Rumours and lies" features the new rising star on the Swedish reggae/dancehall scene Joey Fever and is a real dancefloor filler – a dancehall tune that flirts with soca and carnival vibes. "Rumours and lies" is produced by Partillo (Partillo Productions) the man behind the international hit "Fly away" with Collie Buddz and Machel Montano and many others.
Download, play it, spread it, ENJOY!
LISTEN HERE: Rumours and lies feat Joey Fever
DOWNLOAD HERE: SERENGETI feat JOEY FEVER
And dont forget that the whole album "Standing Steady" is available at Itunes!
//Serengeti crew
The Gothenburg legend Rico Won is back!
After having taken what felt like too long of a break from music, our most beloved, respected and missed Gothenburg rapper found the inspiration and vibe to creative music again. Ricks Caliber is the titel of the new mixtape by Rico Won and features a long list of artists including True from Serengeti. Download Ricks Caliber @Stiladig.nu
STAY feat True
Audio clip: Adobe Flash Player (version 9 or above) is required to play this audio clip. Download the latest version here. You also need to have JavaScript enabled in your browser.
MISSED THE SHOW……NO WORRIES!!!
HERE`S THE DOWNLOAD COURTESY OF KALIBANDULU SOUND STATION & Irievibesradiodetroit.com
CLICK HERE
Hey reggae lovers and dancehall ravers!!
While in Salento Italy, True and Lady Louise linked up with our friends from Kalibandulu to do an interview for KALIBANDULU SOUND STATION with hosts DonLeo & Dj Moiz. Tune in on 11 Nov (this thursday) to hear the whole interview and the best in Hiphop/Reggae & Dancehall music…bandulu style!!!
KALIBANDULU SOUND STATION: Every Thursday 7pm-9pm on Irievibesradiodetroit.com BOOM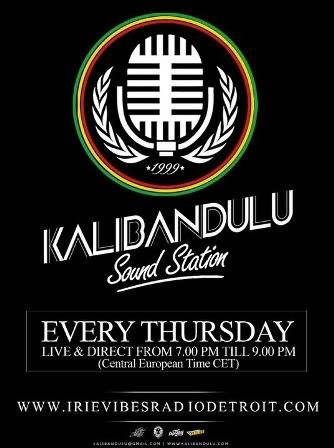 Mastercat & True of Serengeti on tour with ILLEGYAL RECORDS December 2010!
ILLEGYAL RECORDS has been awarded a scholarship by the Swedish Institute to do a cultural exchange in South Africa focusing on democratic processes, equality, gender issues, human rights, using music and urban arts as a tool for change. Primary target – women and young people living in the townships of South Africa engaging themselves in cultural work. Secondary target – everyone in South Africa engaging themselves in cultural work and all others with love for music.

ILLEGYAL RECORDS presents Mastercat & True of Serengeti (Sweden). Clara Star and Reggae Afrika function as tourmanager, sound and coordinator.
The tour expands triangulary between the three cities Johannesburg, Cape town, Port Elizabeth. Tour dates: 1 – 23 december 2010.
For info & bookings of South African tour:
reggaeafrika@gmail.com
illegyalrecords@gmail.com

MORE INFO ABOUT ILLEGYAL RECORDS;
Independent record label based in Sweden.
First album release: "Standing Steady" by SERENGETI, constantly on tour in Europe (www.serengetimusic.com).
Co founders and owners of ILLEGYAL RECORDS: Mastercat, True (of Serengeti) & Clara Star (dj, beatpoet, entrepreneur).
Website:
http://www.youtube.com/ILLEGYALRECORDS
http://twitter.com/ILLEGYALRECORDS
Hey music lovers!!!
This saturday 30 Oct Serengeti perform live @LoveTip-Kontiki (Gothenburg, Swe) ls Lady Louise Rough Lynx and Sound of Galore. The live show starts early so dont be late. Afterwards we continue the evening with dancehall and reggae tunes late into the night. Make sure you´re there for a wicked night!
While you wait for the live show, here´s an interview and dub combination we did for AmbassaJah Camp while touring Austria with R&B Sound.
Big up to Colonel Energy, Rolo and Danny Ranks
Here are the upcoming shows for Serengeti include two dates in their hometown Gothenburg. Make sure you catch the ladies before they head off on their South African tour together with Illegyal Records.
1 October KULTURNATTA Gothenburg 2010
22:30 at Stadsbiblioteket (Free Entrance)
for more info click here
9 October Puppa Debuzz Earthday Crash @Rude7

30 October Club Love Tip presents Serengeti Live
More info coming soon
The other day we recieved an email from our friend Johanna Ericsson in Umeå who linked a video clip from her dancehall classes. Wicked!!!
Yoooo!
New pics from our latest adventures are now posted AND we´ve also posted video clips from our visit to Kingston Hot Radioshow from may. Hope to see you at one or all of our upcoming shows!
Upcoming shows:
Thursday 26 August
Rototom Sunplash Festival (Benicassim, Spain)
Lion Stage
04:00
Saturday 28 August
Kingston Hot ls Sentinel & Soca Twins (Stuttgart, Germany)
01:00
Audio
I am the one
Audio clip: Adobe Flash Player (version 9 or above) is required to play this audio clip. Download the latest version here. You also need to have JavaScript enabled in your browser.
Tour Dates